Rates and FAQ
Different rates are available,
depending on if you first just want to get to know me in person,
or if you want to dive into the very deep.
It really depends what your commitments to yourself are.
Check out the different possibilities
I offer a range of experiences.
From the very "safe" consultation, to the deep dive of 3 intense hours of discovering new horizons within you.
Consulting
30 min  -just talking-
Online: 30,- €
Offline: 65,- €
First Dip
90 minutes
Getting to know the waters
Short version.
250,-€
Immersion
2 hours
A full session
375,- €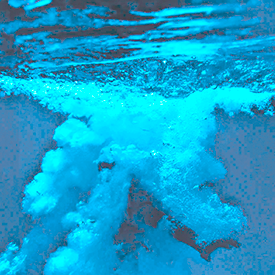 Deep dive
3 hours
when we've gotten to know each other
and we are going into real depths
550,- €
Couples Session
2,5 hours
Guiding couples safely in their BDSM experience
450,- €
Frequently asked Questions
What genders are welcome in your sessions? 

Any! In my opinion at BDSM or at tantra genders do not matter, we are all energy and we all have our shadows that we want to work on.

So sexual orientation is not important either?

 No it´s not. Attraction might help flowing certain energies, yet it obstructs them at other moments.

Do I have to endure pain? If pain is a boundary for you, then I shall respect that.
There are many other aspects of BDSM that we can investigate in a tantric mode.

Am I as visitor supposed to be naked?

 You don't need to, it's foremost important that you feel comfortable.

Will you be naked?

 No, I've got clear boundaries on that.

I really have a fetish for certain Dominatrix outfits, can I request you to wear these?

Yes you can, but as those kind of outfits (high heels/corsets) hinder my energy circulation I will charge an plus of 50 euros for this extra effort.

Where do you do the sessions?

Depends on your wishes and needs. There is the option to go to a regular BDSM studio or to a tantric parlor. (in the latter we have to be careful not to alarm the other users of certain BDSM sounds)

You are such nice company, can I take you out to lunch/dinner?


Yes you can, I charge those kind of informal consultings at 50 euro for lunch and 100 euro for dinner.

How do I book a session? 

Fill in the form on the contact page, or write an email to:
b d s m tantrico @ g mail. com
(without spaces).
A reservation fee is required as a no-show guarantee.

How long ahead to I need to book?

 At least 24 hours up front, but rather more if you want to make sure I can spare you a space in my agenda.
"
I felt really cared for, while also being challenged

"
"Thank you so much for introducing me to another world, another way of being. I felt really cared for, played with, while also being tested and challenged. All of it was a release, with many varied and delicious textures."
Darragh McK
"Highly recommend to anyone searching"
"I perceive that she is also constantly evolving, and has an unstoppable interest in continuing to grow broader and deeper into tantric BDSM."
Frank B.
"I think the session also made me realize I wasn't paying all that attention to self-care in my life.

I've already meditated today – and made a commitment to stay off caffeine. Plus my wife and I are talking about learning tantric practices as well."
Sh.F
"Your guiding was so easy for me, as  I knew you were TRUE dominant from the 1st minute we met"
"With your guidance, deepening in the session, I perceived myself becoming more and more aware of all things happening. It is not a question of usage of strength, but of technique, wickedness, wisdom … yet above all of practice and your genuinely dominant character.
P. Lopez