With BDSM becoming a more socially excepted sexual expression,
more and more couples ask for my advice on me how to spice up their existing sex life with BDSM.
And I love kinking up their bliss.
Usually these are people who have been together a while,
and one or both are sparked by the idea of playing more into the excitement of the dark side of the bedroom.

Yet where to start? How to keep it safe for both?
How not to fall into "do you like this, dear?",
which breaks the whole spell of Domination/submission, yet is important for a caring partner to know.
We have all learned to be gentle and sweet towards our loved one,
yet BDSM invites us to be more on the edge on playing out the bad side of ourselves.
This part is often repressed during our upbringing.
Especially women were told to tone it down if they were of dominating nature.
Later, as adults, when they feel the desire to dominate sexually
they often feel an almost unconscious tug saying: "you are not supposed to act this way".
And it can take various try-outs before she feels comfortable in her role as dominant (or giver).
The role of her partner is of outmost importance, since he (or she) should encourage her (or him) if he (or she) enjoys these newfound roles.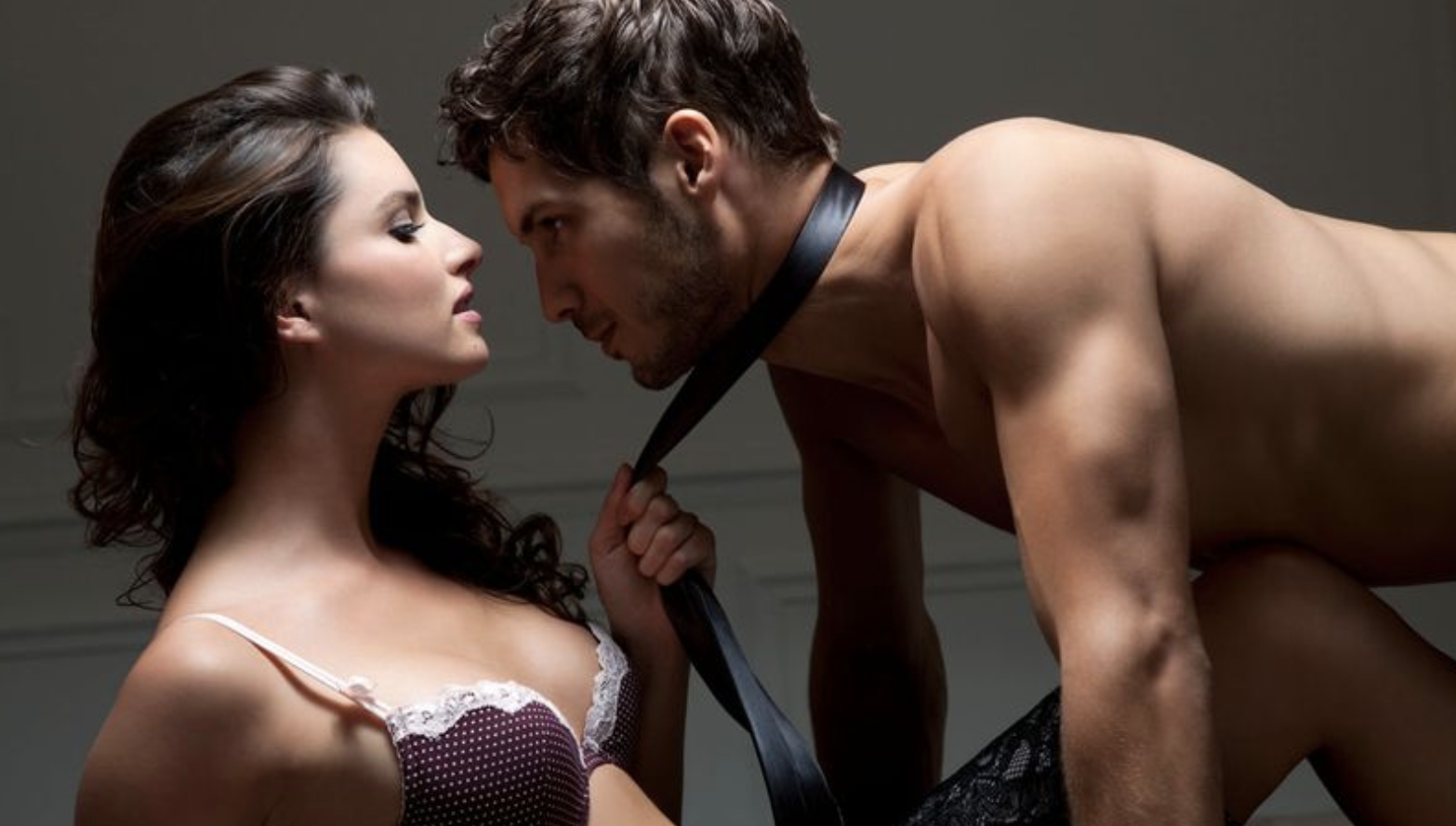 I truly enjoy guiding couples into their exciting new bedroom path,
here are some of the tips that I usually give, I hope they can be of use to you:
How go about opening safely up to hot BDSM in an existing couple?
  Communication:


 

tell each other what you would really like to get out of it.


 

Where/what are your triggers, what situation would turn you on?


 

What would turn you off?
Create a safe space:
-Set a time and a place to change into these roles, make sure there will be no interferences (like kids).
-Set a safe word, that way you both can indulge in your role, yet have an "emergency exit"
-Agree to not surpass the limits of your partner, even if he or she begs for it later on.
Create rituals that clearly delimits the moment, such as:
-Once the colar is on, playtime is on.
-Only when the collar off means you are both "you" again.
 Aftercare:
-A cuddle, perhaps a short nap together, some nice snacks and a drink?
-The receiver should give thanks to the giver, for even though it's fun,
it's also very new and against social (and inner) set rules and reassurance that it was wonderful should be given post-playtime.
Feedback:

 


-Set a time post-session to talk about what worked really well for you, what was difficult, what could have been done different next time (was that begging real, or did you enjoy not getting what you wanted?)
and ending the conversation evaluating all the positive of what occurred.
These are just some generic, yet important tips,
if you would like a personalized session,
send me an email and we can schedule a meeting.
These meetings can be solely verbal (in person or online),
yet things become so much clearer in a hands-on session (preferably in Barcelona, yet am tempted to fly anywhere for the right reasons) where we can explore the tiny tips and tricks like noticing and using bodylanguage to your advantage during both roles.
During this encounter I will also show you how to handle the toys you fancy in a safe way and what to look for when on a shopping spree for your own toy box. 

Does this sound exiting to you?
Contact me here